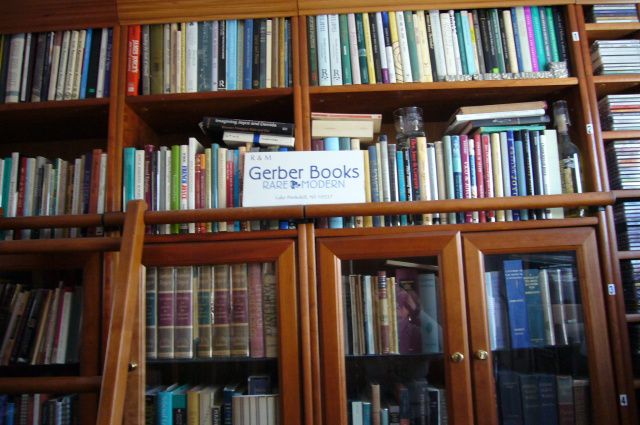 R & M Gerber Books, in Lake Peekskill, NY, buys and sells primarily rare and modern collectible first editions, many signed.
=====================================================================================
LAST UPDATED FEBRUARY 20, 2023
Areas and authors of special interest include:

Arts & Crafts Architecture & Landscaping

Djuna Barnes
Contemporary Biography
Louise Erdrich
Celtic Studies
Donald Hall
Egyptology
Joy Harjo
French History
Seamus Heaney
Linguistics
James Joyce
Literary Criticism
Jack London
Modern Art
James Merrill
Modern Literature & Poetry
Anaîs Nin
Native American Literature, History & Art
Virginia Woolf
Psychology

W. B. Yeats
---
R & M Gerber Books prices are Web competitive and regularly updated.
We have additional collectible James Joyce-related titles not yet listed. Please contact us with your wish lists and specific requests.
More than 2000 R & M Gerber Books authors and titles are currently listed for sale on Amazon (titles published 1970 and after) and/or Alibris at:
http://www.rmgerberbooks.alibrisstore.com
Although we do not operate an open shop, we are available by appointment. Contact us at
914-552-9362 to arrange a visit or to request a listing of titles in your area of interest.